As an Industrial ENERGY STAR partner, tekWorx commits to providing energy efficiency solutions for companies of all sizes and helping them meet their energy usage and sustainability goals through chilled water plant optimization.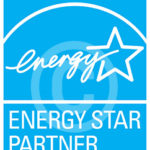 At our recent ENERGY STAR Energy Industrial Partner meeting in Atlanta, Georgia, several themes and opportunities emerged:
Energy efficiency intersects with reliability
Attaining – and then maintaining energy efficiency – is the focal point of public policy and corporate goals to save money and reduce environmental consumption. With focused efforts, significant achievements can be made. For example, if the energy efficiency of commercial and industrial buildings improved by 10 percent, $40 billion in cost savings could be achieved.1
Achieving energy efficiency also accomplishes another key goal for companies: system reliability. Reducing demand ensures supply adequacy by reducing the base load, the amount of energy required to be supplied and the peak power demand. By reducing the load and stress in the power distribution network, it enhances the system's security and decreases the probability of failures. Businesses need reliability to work hand-in-hand with cost savings
Benchmarking drives success
With benchmarking, corporate leaders can rank their facilities' performance versus their peers. But more importantly, use the information they've gathered to drive action.
The EPA found in a recent study that buildings that benchmarked consistently found ways to drive results – delivering reduced energy usage rates of 2.4 percent per year on average – for a total savings of 7 percent. Buildings starting with poor energy efficiency when they started benchmarking realize even more energy and cost savings.
ENERGY STAR offers benchmarking tools for 21 types of facilities. These tools gauge performance on a scale of 1 to 100. Facilities that receive a low score should initiate an energy audit to discover ways to improve operational efficiency and reduce costs. In addition to ENERGY STAR's tools, tekWorx offers comprehensive, complementary chiller plant optimization evaluations that can demonstrate how companies can cut energy costs up to 50 percent.
Energy management is a strategic program
Long-term energy savings success depends on creating a culture of energy efficiency. Implementing
a straegic management energy program at your company will build the foundation and map the path to success.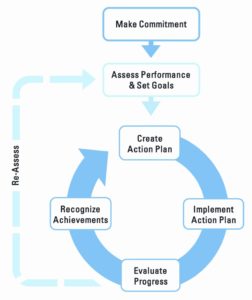 ENERGY STAR created a full step-by-step program guide to help companies design what energy management looks like for their organizations. ENERGY STAR consolidated the best practices of its partner organizations, like tekWorx. Creating an energy program doesn't necessarily require an initial capital investment. After you've built the roadmap, you can start working through no-cost and low-cost opportunities while you're working to secure capital for larger projects.
For chiller plant optimization, turn to tekWorx and our unique blend of Approachable Expertise® as your industrial ENERGY STAR partner. Our solutions increase operational efficiency and reduce energy costs. Our pragmatic and available experts partner with our clients to deliver results.
For more information
Discover how tekWorx provides cost savings, energy efficiencies and operational benefits, read our online case studies. Then contact us to discuss how we can put our Approachable Expertise® to work for your company.
Follow us on LinkedIn for the most up-to-date news and events.
1 U.S. Department of Energy Better Buildings program. March 19, 2015.
* Estimated energy cost savings represent the present value of net energy cost savings, calculated by taking the difference between total energy bill savings and the incremental additional investment in energy-efficient technologies and services.