Improve Chilled Water System Efficiency with Xpress
The Xpress family of energy efficiency solutions collect real-time HVAC system and equipment information to determine optimal setpoints and equipment calls based on actual operating conditions.
THE RESULT?
MAXIMIZE OVERALL PLANT EFFICIENCY.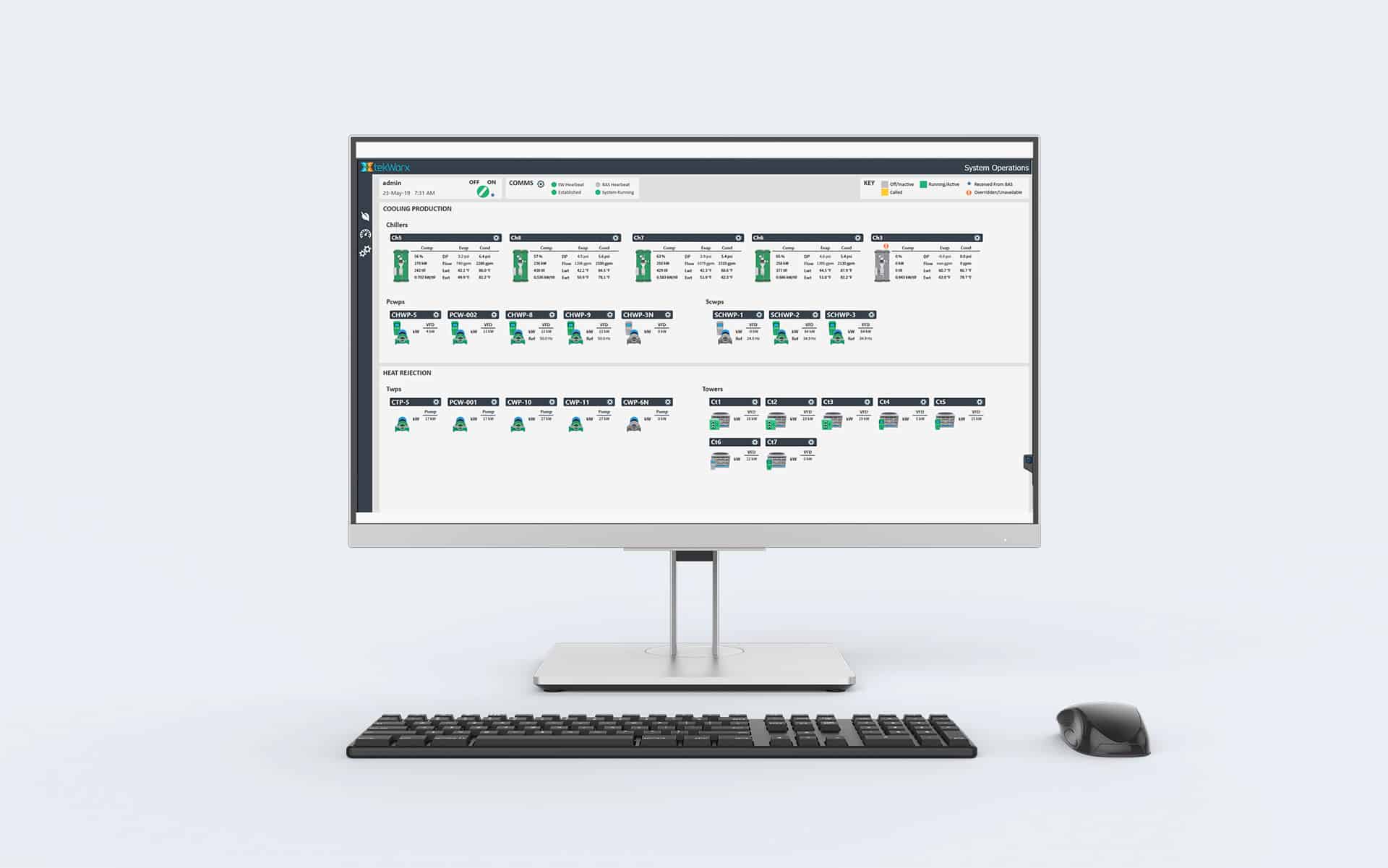 Xpress: Automated Optimization
tekWorx system optimization modules work together to balance air distribution and chilled water production to maximize total system efficiency.
Air Distribution
Based on tekWorx powerful CEO® technology, this package continuously and automatically minimizes the power required for air distribution and delivery. Proven adaptive control techniques optimize air pressure, flow and temperature (system and zone) while maximizing economization mode and meeting desired space conditions.
Cooling Production & Distribution
These optimization algorithms are responsible for providing efficiency-based chiller plant production equipment calls and chilled water process control setpoints. The CPM will coordinate equipment sequencing and resetting the system setpoints to minimize total cooling system energy usage, thereby optimizing overall system efficiency
Heat Rejection
Optimizes system efficiency by optimizing condenser water process parameters along with pump and cooling tower operation. When water side economization is available, the HRM optimizes mode transition and heat exchange flow and temperature.
Xpress: A Window into Your System
Site Energy
Efficiency Dashboard
Built into every Xpress solution, the Energy Efficiency Dashboard monitors live plant production, energy, and efficiency values to give you a real-time window into system performance.
Interactive: real‐time and historical energy performance analysis

Alerts: receive alert when parameter out of range

Trending: compare efficiency performance over various ranges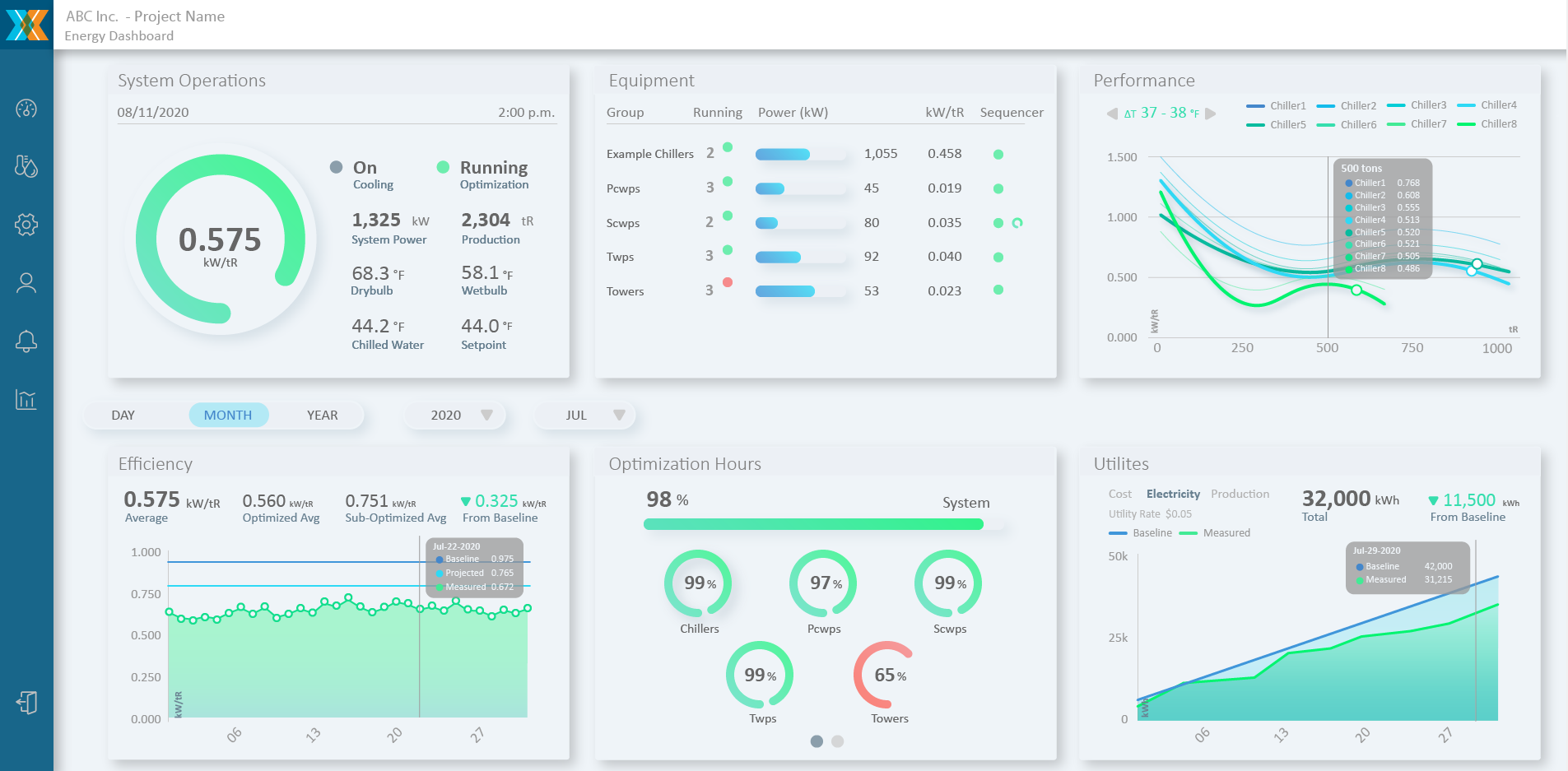 Real-time energy consumption and efficiency data + customized reporting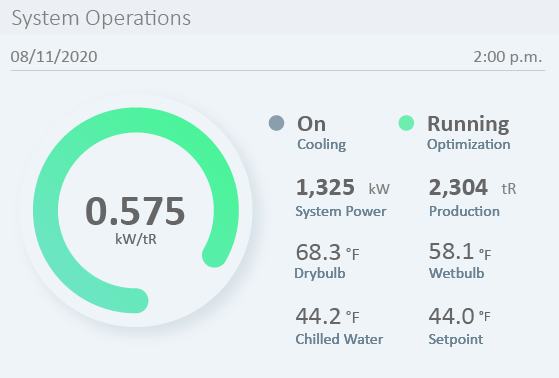 Real-time system efficiency performance indicators (KPIs)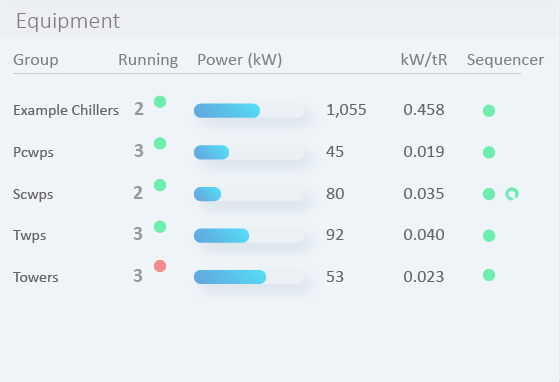 Real-time efficiency KPIs for each equipment group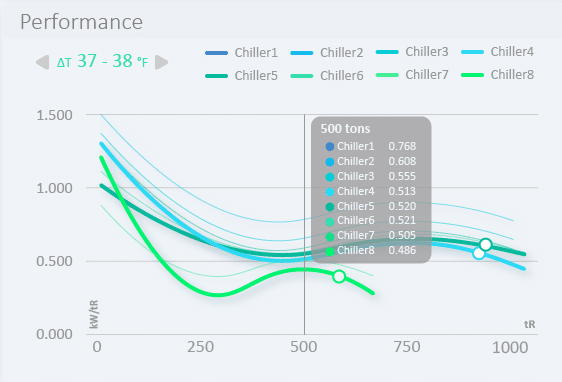 Empirical (actual) overall and individual chiller performance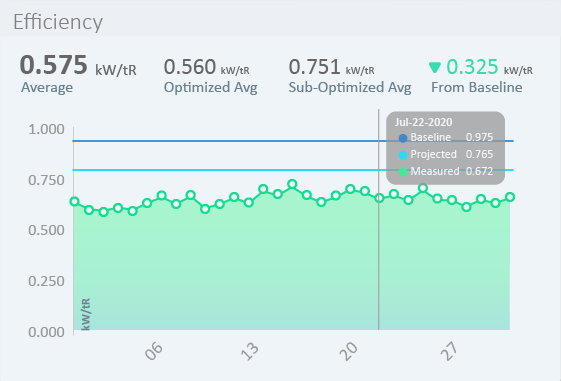 Trended system efficiency vs. goals
Optimized/Sub-Optimized Mode as % of total operation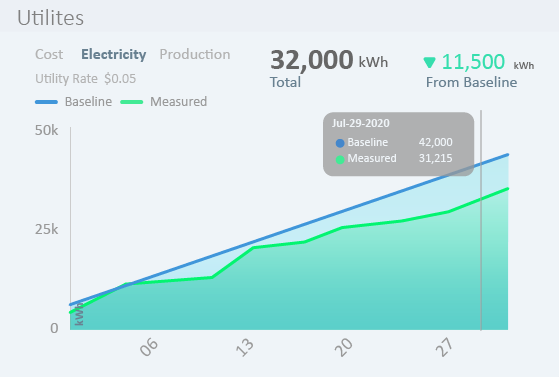 Trended Energy Usage & Cost vs. Goals and kWh rate
Xpress: Solutions For Any System
Efficiency solutions designed from the ground up for self performance or local system integration.
Up to 3 WC or 6 AC chiller

Standard hydronics and control

Bid/spec project or well-defined retrofit project

No commissioning assistance needed
A robust optimization solution customized to address the complexities found in large, complex cooling systems.
Complex systems with large tonnages and/or number of chillers

Retrofit projects

Sites requiring assistance with hydronics, communications, control & rebate applications

Energy study required for funding
Additional Support Services
System installation and startup is just the beginning of an on-going commitment to customer support. tekWorx capabilities ensure your plant's efficiency stays optimized through continuous commissioning of key system performance parameters and monitoring of operator interaction.
Remote Monitoring + Diagnostics
Key performance parameters and system operation logs are reviewed to identify potential problems that can degrade system efficiency.
Enterprise Efficiency Dashboard
Dynamic comparison and ranking of multiple sites based on selectable dates and performance criteria and KPIs
Rebate Navigator
tekWorx engineers will identify the steps necessary to qualify for utility rebates and incentives, providing detailed cost and energy saving that can help sell projects to decision-makers and earn utility dollars.
Quickly Calculate Your Savings
We make it easy to get an idea of your chilled water system's potential energy savings. Get in touch for an energy payback analysis and project scope that optimizes the use of your existing infrastructure and your budget.