As we kick off 2017, tekWorx and our clients have a lot to celebrate. We've worked together to implement chilled water optimization solutions that have cut energy usage and amped up cost savings at their facilities. Here are the highlights:
2016: At a glance
Nissan upgraded their cooling efficiency at a critical vehicle assembly plant without manufacturing downtime using tekWorx innovative hydronic design and adaptive Control Engine Optimization® solution. The result: Cut energy costs by 40% with a 2-year payback.
For UNC's Charlotte campus, Ameresco requested our hydronic expertise and an adaptive Control Engine Optimization CEO® system that exceed the original kW/ton reduction targets. The result: Cut cooling costs by 30% under performance contract.
Year in and year out, you can count on Approachable Expertise® from our team of highly skilled engineers who will design, install and support your unique chiller plant solution.
New year, new products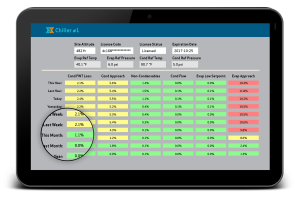 Our clients can expect 2017 to bring them even stronger results with our new chiller optimization technology tools and resources. First up, ChillerCheck®  ̶  our smart, efficient and fast way to root out refrigerant leaks or fouled coils and tubes that turn into major energy hogs:
Collects and analyzes key chiller parameters
Determines if the chiller is operating within specs
Provides real-time alerts and suggests corrective action
Calculates the inefficiencies' cost impact
Did you know? Chillers can lose up to 30% efficiency and still appear to operate adequately.
For more information on chilled water optimization solutions
We hope 2017 is a fantastic year for our clients and we look forward to creating efficiencies for our current and new customers alike. Contact us ith your next project request and follow us on Facebook, Twitter and LinkedIn for the most up-to-date news and events.