How Much Can Your Plant Save?
Receive A Customized System Efficiency Assessment
Complete the form below and we'll send you a preliminary report on the energy savings potential of your chilled water system.
What can you expect?
Analysis of current chilled water system energy consumption

Recommended mechanical, hydronic and operational Energy

Conservation Measures (ECMs)

Projected energy savings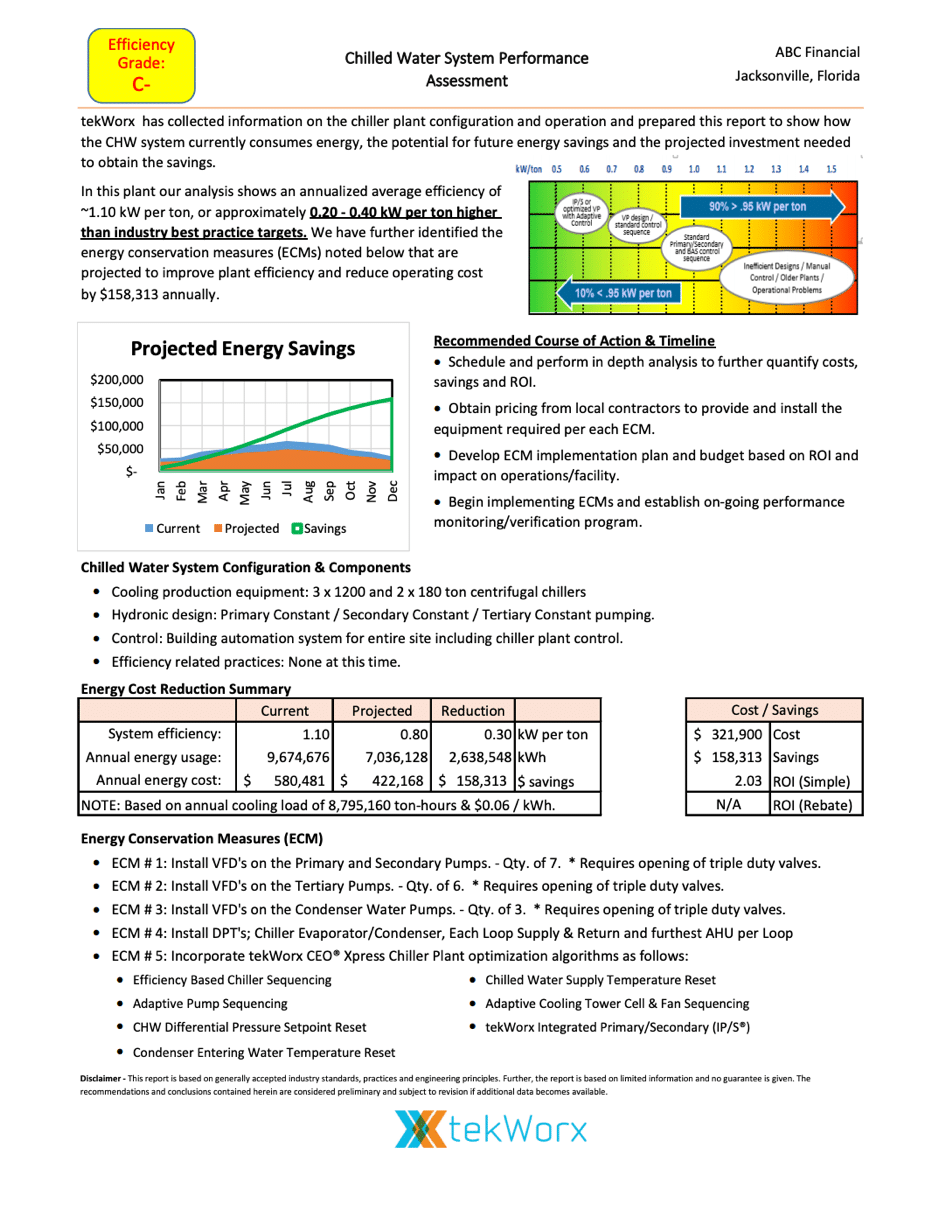 We are the chilled water plant optimization experts
tekWorx optimization solutions consistently save faciliites 20-40% in annual energy costs. We'd love to help your facility do the same. Get in touch!
© 2020 tekWorx. All right reserved. Privacy Policy