tekWatch:
Comprehensive Maintenance and Support Services
---
System installation and startup is just the beginning of an on-going commitment to customer support. tekWorx capabilities ensure your plant's efficiency stays optimized through continuous commissioning of key system performance parameters and monitoring of operator interaction.
Pragmatic Programs to Ensure Maximum System Efficiency
Remote Monitoring & Diagnostic Services
Monthly subscription to evaluate key performance parameters customized by site and review of system operation logs to identify potential problems that can degrade system efficiency.
Troubleshooting to identify root causes and corrective actions

Documentation of results sent to operations staff

Text/phone updates for matters requiring urgent attention
Enterprise Efficiency Dashboard
Dynamic comparison and ranking of multiple sites based on selectable dates and performance criteria and KPIs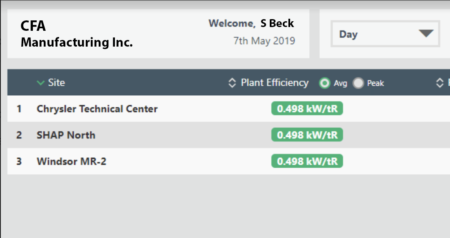 Site Performance Leaderboard
Ranks facilities in order from most efficient to least efficient based on annual kW per ton average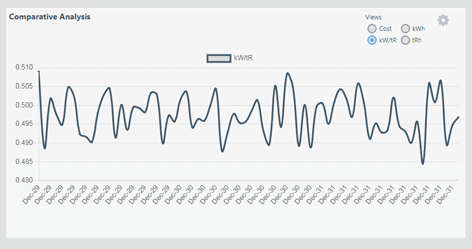 Customized Metrics + Reporting
Choose from values like Chiller kW, CHW pump kW, Cooling Tower Fan kW per ton averages at intervals of hourly, daily, weekly, monthly and annually.

Remote back‐up prevents loss of historical data with remote back‐up on tekWorx.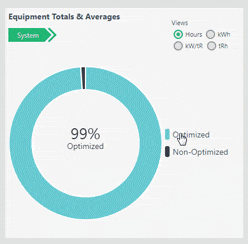 Track, Trend + Reward
Track if plants are trending upwards or downwards in the overall list of facilities.

Identify plants in need of servicing or will provide you with the opportunity to acknowledge the hard work of local facility teams.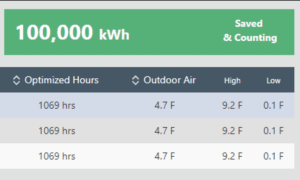 Holistic System View
Monitor and compare each facilities total system kW/Ton performance.

Generate customizable reports that can be emailed to a list of users at selectable intervals for key system metrics.
Utility Rebate and Incentive Assistance
Utilities offer a wide array of rebates and incentives to assist customers with the costs of implementing energy efficiency measures. tekWorx has extensive experience with custom utility rebates and can help you navigate the process.
1.
Sales assistance to owners and contractors to identify rebate opportunity.
2.
Completion of utility rebate application and associated paperwork
3.
Manage submission of energy calculations and support discussion with utility oversight representative.
Find Policies & Incentives in Your State
Need More Support?
tekWorx is always available to assist with any support needs you may have. Get in touch with a tekWorx engineer to discuss pragmatic programs to address your unique system needs.