You've implemented an effective corporate energy program that's lowered operating costs – probably in the 35-50 percent range. You've achieved significant cost savings, while also helping the environment by reducing your energy consumption.
But the work isn't quite done yet. Now it's the time to communicate both the program details and the results. You might be saying to yourself: "Talking about our results isn't really my job, and there are other priorities on my plate."
Don't overlook the importance of putting the spotlight on the program's accomplishments. An annual energy program communications plan results in significant advantages such as:
Gaining senior executive support
Sharing positive news with key stakeholders
Raising energy management awareness
Motivating employees to help with energy efficiency
There are five important steps to create a plan that will achieve these goals, according to ENERGY STAR®, an excellent resource on this and many energy program topics.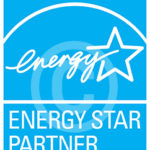 Step 1: Define the goals of the communication plan
Start the planning process by identifying no more than two achievable objectives of your communication plan. You might consider goals such as attract new clients by promoting sustainability results, get recognition from management for energy efficiency efforts and so on.
Step 2: Identify target audiences
With these goals in mind, determine your target audience – client, employees or both – and how that might affect your communication and style. Which leads us to Steps 3 and 4…
Step 3: Tailor the message
Now's the time to map out the content building blocks. List all the key messages, such as cost savings, timelines, key stakeholders and goals, that should be conveyed. Remember to include important statistics and budget numbers, benchmarking data for comparison and team member kudos.
Step 4: Find the best way to reach identified audiences
With strong messaging, you need an equally strong delivery vehicle. Seek out your HR and communication teammates for recommendations and any corporate requirements. Potential messaging tools include:
Email announcements
Internal and/or external websites
YouTube videos
Monthly newsletter articles
PowerPoint presentations
Social media postings
Press releases
Step 5: Set the who, what and when
You've made it to the final step of the plan, but not the end of the journey. Complete the plan by determining who is responsible for each step, what resources are needed and how often you will communicate.
Work with a proven energy savings partner – tekWorx
The tekWorx team has experience calculating, analyzing and communicating the value of energy-saving programs. With our unique Approachable Expertise®, we can support your efforts from planning through implementation and to communication.
We can help provide effective data points, share industry benchmark statistics and detail next steps. Our team of expert engineers provide innovative, cost-saving solutions to optimize central energy plant performance and reduce costs while providing excellent customer service. Our approachable experts can also assist with your communication efforts.
For more information
To see how ENERGY STAR partners communicate their energy programs internally, click here. You can also discover how tekWorx provides cost savings, energy efficiencies and operational benefits by reading our online case studies. Then contact us to discuss how we can put our Approachable Expertise® to work for your company.
Follow us on LinkedIn for the most up-to-date news and events.